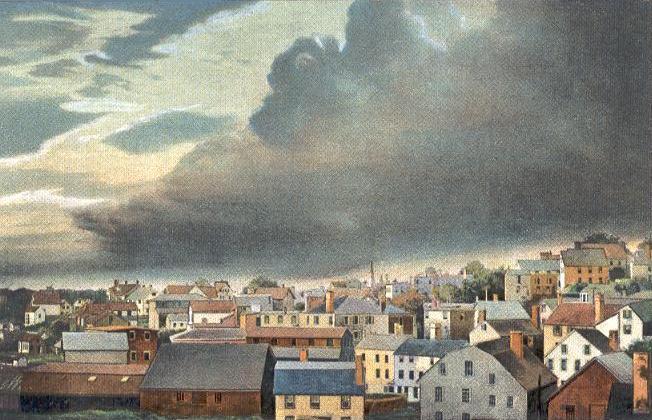 One of Gloucester's historic businesses, the Pike-Newhall Funeral Home, has just had a major overhaul. The owner's Thomas and Robin Newhall, reassure the community that any changes will not affect the core of their business, and the goals of their over one-hundred-year-old establishment have not changed.
"It's never easy for people during the time after the loss of a love one," said Robin, who retired from teaching and now joins her husband to run the business with him. "All we've done, the changes we've made, have all been with a feeling of sensitivity."
The first item they decided not to change was the name.
"From the start, we decided we wanted to keep the Pike name," Thomas said. "It's a name with history, it's a name that's always been well-respected."
It has only been a few months since the Newhalls took over the funeral home from Kevin Grondin. From 1992 until February this year Grondin operated the business, which was originally founded by Willard Pike in 1900. It was first located on Pine Street, and was simply called the Pike Funeral Home. Willard's grandson, Harold Pike moved the home to what had been the Winchester Inn at 61 Middle Street, and ran things there for decades.
After taking over the venerable business the Newhalls invested an additional $100,000 in renovations. They especially wanted to update the interior décor. In order to lighten things up a bit they introduced a beige or off-white color scheme.
"Even a few years ago, when you walked into a funeral home, the decor was much darker," says Thomas, who has worked at homes in Salem, Lynn and Marblehead since 1993. "Now, the idea is to make the atmosphere much softer for the families that have to come in."