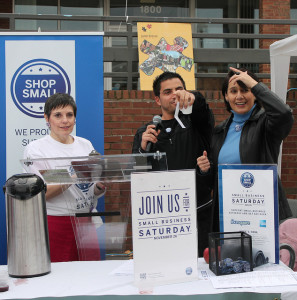 Black Friday is the day consumers fight the crowds as they elbow their way to great bargains in some of the largest retail shops in the country.  But when the dust settles and shoppers realize they still have quite a number of unchecked items on their shopping lists, local merchants are requesting that consumers consider them on "Small Business Saturday."
Five years ago the US Senate officially recognized Small Business Saturday as a way to bring attention to the importance of small businesses to communities and to the larger economy in general. On this day consumers are encouraged to do business in the small shops they find within their communities, and to remember that these companies hire locals who return their incomes back into the local economy.
One of the promoters of Small Business Saturday, American Express, sponsors a website which can help consumers find local small businesses in the area of Marblehead in which to direct their business.