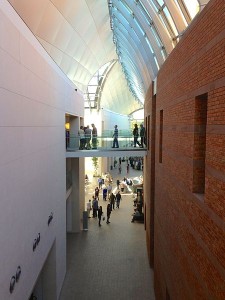 As of August 12, 2014 the board of directors of the Marblehead Arts Association has appointed Kristine Fisher to be the new executive director. The board explained that Fisher will bring an extraordinary passion for art and culture to the MAA, with a unique combination of skills. Fisher has a background in both corporate business and management in the non-profit sector.
Recently Fisher has been focused on helping art communities in the region to growth and thrive. While serving on the board of the Society for the Encouragement of the Arts, she helped to find economic opportunities for the arts on Cape Ann. She was also on the board of the Rockport Art Association, chairing committees which worked on strategic planning, development and creating more member participation.
Fisher recently finished working as a consultant in corporate relations for the Peabody Essex Museum. The Peabody is now in the middle of a capital campaign to raise $650 million.
"The Marblehead Arts Association is excited to have Kristine join the organization as executive director," said Emily Cantor, president of the MAA Board of Directors. "Her extensive professional experience in conjunction with her knowledge of the regional arts community will greatly benefit our association. We look forward to many successes for years to come under Kristine's leadership."