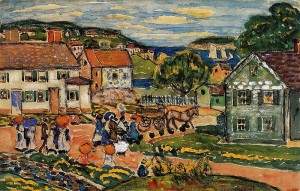 Realty firm J. Barrett & Co recently named Susan Ayala-Bridge as its new vice president. Ayala-Bridge has been a realtor and broker for 15 years, and currently works in the agency's Marblehead branch office.
"At J. Barrett we consider the title of 'vice president' to be an achievement — one that is hard earned only by maintaining a commitment to serve our clients' best interests regardless of the state of the real estate market," said Jon Gray, president of J. Barrett.
Ayala-Bridge stated that, "Buying or selling a home is often the largest transaction and one of the most emotional decisions people make in their lives whether this is their first or fifth transaction. My goal with every transaction is to guide my clients through the entire real estate experience, relieving their anxiety and making the process pleasurable."
Gray added that, "Being proactive enhances Susan's rate of success. Susan continuously demonstrates her ability to be successful on a long-term basis by being mindful of what is happening 'now' and then being able to adjust to achieve her clients' goals. She has earned the title."
Ayala-Bridge owned a five-person real estate agency before joining J. Barrett. During her company's first year of business she was able to close 50 deals, a noteworthy achievement. She credits that success with her talent for truly understanding her clients' needs and desires.
Ayala-Bridge's appointment is effective as of January 1, 2015.