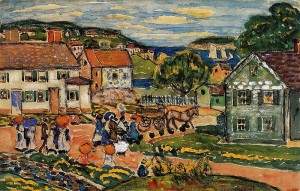 Tuesday night, March 24, is the night high school students can come to Marblehead High School to hear a wide selection of speakers discussing the benefits of attending institutions of higher learning and the options for those schools in the area.
Alumni as well as current students will be on hand to explain and discuss the benefits of going to state colleges and universities. Two illustrious local residents, Governor Charlie Baker, and his wife Lauren, will also participate in the educational evening.
In addition to the Bakers, the commissioner of Massachusetts's Department of Higher Education, Richard Freeland will make a strong case for state schools. The push is part of his campaign "Go Public" designed to focus on flagship programs and majors. The goal is to get the state's high school graduates to seriously consider, and then to attend, one of the state's 29 two and four-year higher learning institutions.
The event is free of charge and open to all current students enrolled in Marblehead and Swampscott high schools. Parents are welcome as well.
Katie Herlihy graduated in 2014 with a BA from the Bertolon School of Business at Salem State University, and will also be presenting her perspective on college. She says that Swampscott and Marblehead high schools did not properly showcase public schools as a real option when she was in 12th grade.
"I even overlooked Salem State University," she said, adding that she transferred from James Madison University to Salem State University. "I hate that seniors don't see it as an option, so I am excited to tell parents and students about my experience."