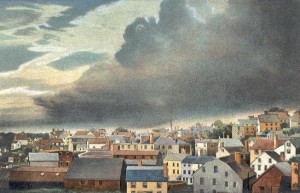 For those who might be considering buying a business in and around Marblehead, Massachusetts, a franchise might be a good option.  It is well known that "Owning a franchise allows a person to go into business for himself, but not by himself." Franchises also have and increased success rate because the products and or services have already been proven.
•    If fitness is your thing, consider "Get in Shape For Women" as a business prospect. Offering an upscale, boutique-like atmosphere catering to women, Get in Shape in Marblehead has a pristine facility with great visibility and foot traffic. Today the franchise has over 97 locations throughout 17 states, but hopes to expand internationally to over 5,000 branches.
•    Who hasn't heard of AAMCO, the business that specializes in transmission repair? Not afraid to get your hands dirty? Then aligning yourself with AAMCO might be the answer to the question, "What business can I get into in Marblehead?" Prospects for business growth abound due to the following: The average age of automobiles in the US is almost 11 years; more cars are out of warranty than ever before;  as dealerships close down, car owners will turn more often to independent repair outlets; the growth of this industry is projected to be 4 percent per year. The transmission repair industry is booming, and Marblehead is a great location for such a business.
•    According to a survey conducted by Restaurants and Institutions Magazine from 2002-2009, Papa Murphy's was found to be the Best Pizza Chain in America. It also happens to be the world's largest Take-n-Bake pizza chain, with more than 1,150 stores all over the world.  For those looking into the food service industry, a Papa Murphy's franchise store in Marblehead or its vicinity, might be a great choice.