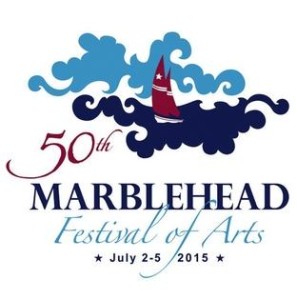 This summer the famed Marblehead Festival of the Arts will be celebrating its 50th birthday, and the organizers are determined to make it an event that won't be forgotten for another 50 years.
"This year, we are celebrating our 50th year and preparing the organization to continue for many more years to come," Festival President Bill Smalley explained.
"As part of our efforts, we are looking for help in a couple of key areas: first, financial management to help direct the various aspects of the Festival as our treasurer; and second, print and production management experience that can guide our ever-expanding operations that support events and public communications. If you are looking to volunteer time to a worthwhile organization, the Festival is a great place to volunteer."
Since the Festival is a strictly non-profit organization it relies on citizens to volunteer their time and expertise to the Festival to make it happen. Just like any other small business, the Festival is also in need of the services of a bookkeeper to keep track of the many sources of income and expenses required for the running of the event.
In addition to finances the Festival is engaged in promotion and is in need of experts familiar with print production to coordinate with the website and other media outlets. Posters, pamphlets, flyers and programs will need to be produced, and those with skills in these areas are welcome and urged to join the project.
"We look forward to talking in more detail with members of the community who are interested in working with a great volunteer team," Smalley concluded.
This year's festival is scheduled for July 2-5, 2015.